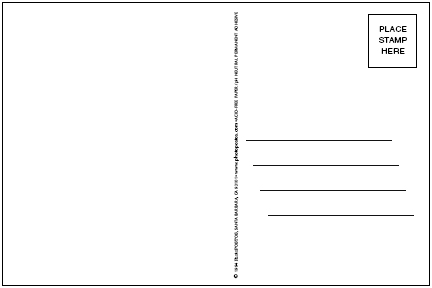 CERTIFIED | ORIGINAL
Printed on ACID-FREE PAPER.
The Adhesive is in the Neutral Range on the pH Scale.

MAKE YOUR CUSTOM POSTCARD! IT'S QUICK AND EASY!
PhotoPOSTOS' Products are Made in the USA,
no ifs, ands or buts.

• Maximum writing space
• Non-smear writing surface
• Backing and scores are very stable
• Adhesive temp range: -60 to 240 degrees F
• Package is resealable | reusable
• Attractive and clean design
TIP: Follow Easy Instructions to accurately apply your photo to your PhotoPOSTOS the very first time
Use as is or create clever Mail Art too.